The Property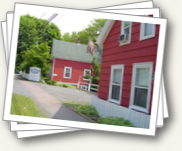 We Have Two Buildings Here At The Evening Sail….The Main House And The Guest House...Separated Only By One Of Our Gardens.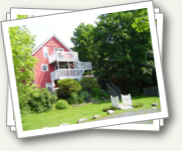 Our Main House is where you'll find the dining room where breakfast is served daily at 8:30 am. The rates for both our B&B rooms and our suites include a full hot breakfast. For more information regarding breakfast click here. The guest library is also located in the Main House. Here we have 100's of books available.
Our B&B rooms are all located on the 2nd floor of the Main House, while each of our three suites occupies one entire floor of the Guest House. All of our suites feature private decks and full kitchen facilities. Click here to learn more about our individual rooms and suites.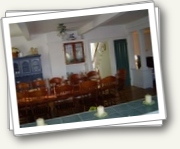 All six of our rooms have cable t.v. as well as ensuite baths (ensuite means inside your room, in case you're wondering) so you don't have to tip toe down the hall in your jammies late at night.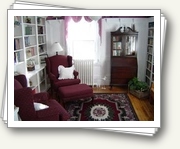 We also have VCR and DVD machines which can be hooked up quickly. We currently have over 500 titles in our movie library.

Wireless internet is available throughout the property and there is a computer with internet access for your use in the library.
We are a Four Star Bed & Breakfast