Rotary Club of Pictou
Rotary Club of Pictou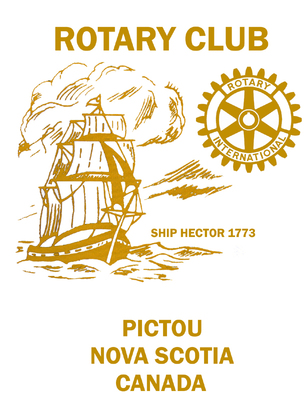 The Rotary Club of Pictou is a non-profit group of business leaders and professionals dedicated to providing humanitarian services both locally and internationally.
Some of their current projects include:
A new cafeteria/washroom/storage facility for the Pictou Soccer Club
A well and water pipeline in Cameroon that will service over 50,000 people
A reading program at the local elementary school
Educational grants for the local middle and high schools
The eradication of Polio world wide
Support for local families with special needs
The Rotary Club meets every Wednesday evening at 5:30 pm at The Pressroom. All Rotarians and guests interested in learning more about Rotary are welcome.
The Rotary Club of Pictou hold several fundraising events each year to help raise the money needed to support these programs. Their largest fundraiser is the annual musical/play at the deCoste Centre each year in the spring.
The following are just the most recent plays brought to Pictou.
Spring of 2011 - The Drowsy Chaperone
Spring of 2010 - 42nd Street
Spring of 2009 - Crazy for You
Spring of 2008 - Anything Goes
Spring of 2007 - The Pajama Game
Spring of 2006 - Mame
Spring of 2005 - Guys and Dolls
---
Photos of the Rotary Club of Pictou and some of their projects in action...